About  David  G  Broadbent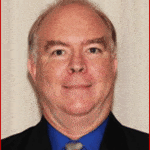 David G Broadbent is one of the World's foremost speakers on Safety Culture and Safety Leadership and how these things fundamentally affect our workplaces.
In 2004 David was asked to offer his thinking about leadership practices and their effects on workplace health and safety at the International Congress of Psychology in Beijing, China. It was after that presentation that he was asked to further develop his thinking and he created the globally recognized Transformational Safety® Leadership Survey.
He has also presented the Keynote Address, and other presentations, at numerous national and international corporate conventions. He is highly sought after globally as someone who can make the complex simple, and do so with a sense of "fun".
In the latter part of 2008 David was involved in a near fatal cycling accident. You would not believe this accident occurred less than one week before he was due to return to South Africa, to work with the senior leadership team of one of that country's largest industrial support businesses. David has been told that whilst he was laying semi-conscious in the "emergency room" he was heard to keep saying to the attending Doctors, "you need to put me back together I'm going to South Africa next week". Well, as you can imagine, he never got there.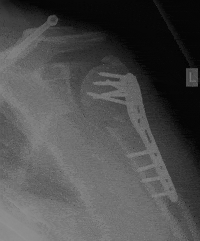 This accident resulted in David experiencing a multi-punctured lung, and multiple fractures – they stopped counting at 24 – he should not be alive. The surgeon described David's injuries as though "a hand grenade had exploded on the inside". He was literally screwed back together; his upper left arm/shoulder is now largely Titanium. David suggests that his net worth goes up & down with the stock market. David is forever grateful to the global mining community for their efforts in providing the metal that holds him together.
David is one of only a handful of safety professionals, in the global safety community, who can speak with experiential authority on the accident causation sequence, risk tolerance, trauma recovery etc. (and maybe even human error). In fact, David is known as a powerful critic of many of the "measures" that are traditionally used in Safety. He has been heard saying "….if we just keep measuring what we are getting wrong by way of accidents and disasters, we make invisible what we are getting right – so don't be surprised when you don't see the 'bad stuff' coming. Why would you?"
David has also developed the SAFE-T-SOS Psycho-Behavioural Systems. He did so because the majority of BBS systems have been shown to either fail (+70%) or not be sustained in the medium to long term (+80%). By leveraging the "power" of behavioural psychology and integrating Transformational Safety® Leadership (TSL) competencies throughout the behavioural paradigm, the SAFE-T-SOS Psycho-Behavioural Systems are able to deliver unprecedented and sustained organisational outcomes.
More recently David has responded to a growing global interest in the application of Resilience to business outcomes. He has developed the world's first safety development workshop which incorporates Resilience Engineering and High Reliability Organising in an offering which has been called "Building a Resilient Safety Culture".
Since David was rebuilt, he continues his own journey working globally with many people and companies in support of improved health and safety performance.