The Teams Multi-factor Leadership Questionnaire (TMLQ) Assessment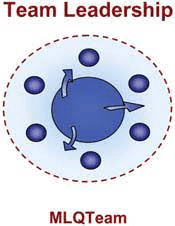 Because teams are everywhere, it's easy to underestimate the systemic requirements and "heavy lifting "that is necessary to yield the skills, behaviours, and results of teams "as advertised". So many of our workplaces have significant team involvements; from what may seem like a "little thing" such as "team lifting" right through to integrated teams requirements in electrical engineering fit outs etc.
Why is it then that you become disappointed that the team slipped a schedule, missed a quality gate (goal), or that the electrician neglected to tell the fitter that the system was "live". It's tempting to blame the team members, but the real problem is often far removed from the team. TransformationalSafety.Com has identified the "teams interface" as amongst the most significant potential factors in safety performance breakdown. In aligning this observation with the body of research surrounding transformational leadership TransformationalSafety.Com provides a Transformational Safety© focus to an MLQ-T implementation.
The Multifactor Leadership Questionnaire for Teams (MLQT) is a short but comprehensive survey of 50 items that measures a full range of leadership styles as these are expressed in a team's actions. This instrument complements the Multifactor Leadership Questionnaire (MLQ) used in 360degree feedback for individual leaders.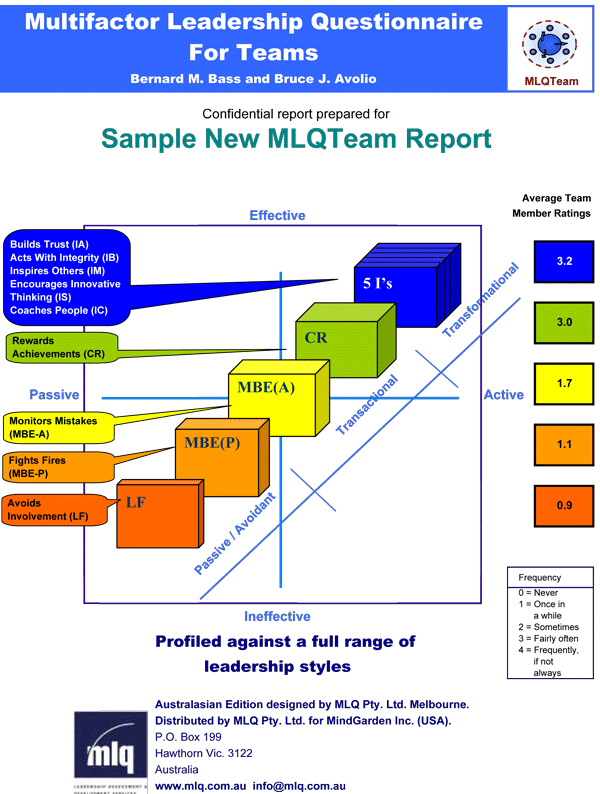 The MLQT is often a good place to start with a work group since it provides valuable feedback to the whole team about how its members see the group performing leadership functions. The MLQT provides a "snapshot" at a micro level of the extent to which a team sees itself to be supporting and practicing the Full Range Leadership Model. 
TransformationalSafety.Com facilitators are all internationally qualified to deliver the Multifactor Leadership Questionnaire for Teams.
If you wish to view some sample pages from the Team MLQ provided by Transformationa lSafety click here. To arrange a Team MLQ, contact [email protected].
"Most organizations operate in failure states and that just remains invisible because bad stuff is not happening. We might call that the 'normalization of deviance' and, make no mistake, it will kill."

Ricky, Atlanta

"I was fortunate to attend Transformational Safety's Anatomies of Disaster Program. This was amongst the most powerful two days I have ever spent in a room. From the outset David Broadbent set the scene by dedicating the program to the late Rick Rescorla – the man who is credited with saving over 2700 lives on 9/11. Throughout the two days David would often respectively reflect and remember those who had died, or been injured, in the disasters we explored. He would say, and I will never forget, "…we must always remember those that lost their lives lift us up into the light of understanding". I learnt so much. HRO, Resilience Engineering, Critical Incident Stress Management (CISM) and more. Those of us who were there are still talking about it…… Thankyou David