The SAFE-T-SENTINEL© Module

The existence of SAFE-T-SENTINEL's is the ultimate goal of any proactive and mature safety aware organisation. The SAFE-T-SENTINEL© is a specific intervention which may be implemented within an organisation at a time when the more traditional behavioural observational programs have taken root. Once we have a significant population within the organisation who have been trained in the competencies associated with SAFE-T-COACH© and SAFE-T-VIEW©; we are in a better position to strategically implement the SAFE-T-SENTINEL©intervention.
It is at the point when the majority of the workforce has acquired the skills of safe/unsafe observations, safety focused communications, the application of TSL within their day-to-day workplace interventions, that we can set the Sentinels free.
So what is a SAFE-T-SENTINEL© ?
A Sentinel is something that is forever "searching" or "on guard" for something. In the environment of a SAFE-T-SOS© Psycho-Behavioural integrated program, the SAFE-T-SENTINEL© is an identity free application of the principles of SAFE-T-VIEW© without the formalized structure. What this means is that an organisation is releasing the intellectual capital it has created via the implementation of SAFE-T-VIEW©. As an employee is involved in a Sentinel interaction they mark it on their Sentinel Eye-Check. Sentinel Eye-Checks are submitted on an agreed basis and the data tracked using similar methodologies to SAFE-T-VIEW©.
The SAFE-T-SENTINEL© adds a level of exothermic power to the entire program, by making every employee (irrespective of employee level) a potential SAFE-T-SENTINEL©. When you have an effective SAFE-T-SENTINEL© program functioning within the business you are potentially recognizing over ninety-five percent (95%) of unsafe decisions/behaviours. Hazard recognition is arguably the most significant aspect of behavioural accident control. If you haven't seen it (recognized), then you really can't deal with it (control).
The SAFE-T-SENTINEL© process has it's elemental foundation within the High Reliability Organizing (HRO) paradigm. The five hallmarks of HRO are:
Sensitivity to operations
Deference to expertise
Commitment towards resilience
Pre-occupation with failure
Reluctance to simplify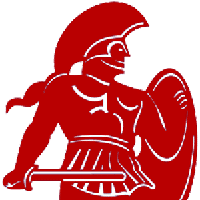 A SAFE-T-SENTINEL is the ultimate application of a safety culture which gives life to the goal of being permanently "sensitive to operations" and appropriately "pre-occupied with failure". With enough SAFE-T-SENTINELS "on patrol" inside the business a business is approaching ultimate system protection.
Every organisations' ultimate goal should be the effective application of the SAFE-T-SENTINEL© program.
"Most organizations operate in failure states and that just remains invisible because bad stuff is not happening. We might call that the 'normalization of deviance' and, make no mistake, it will kill."

Ricky, Atlanta

"I was fortunate to attend Transformational Safety's Anatomies of Disaster Program. This was amongst the most powerful two days I have ever spent in a room. From the outset David Broadbent set the scene by dedicating the program to the late Rick Rescorla – the man who is credited with saving over 2700 lives on 9/11. Throughout the two days David would often respectively reflect and remember those who had died, or been injured, in the disasters we explored. He would say, and I will never forget, "…we must always remember those that lost their lives lift us up into the light of understanding". I learnt so much. HRO, Resilience Engineering, Critical Incident Stress Management (CISM) and more. Those of us who were there are still talking about it…… Thankyou David