The Integrated Safety Culture Analysis History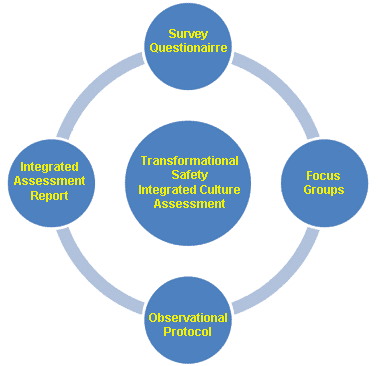 The Integrated Safety Culture Assessment was developed by David G Broadbent of Strategic Management Systems Pty Ltd in 2000. It was created as result of David becoming aware of a significant gap in the manner in which many safety culture assessments were not only being delivered, also the value of the reporting. Essentially David's view was that safety culture assessments were being poorly implemented, despite a small number of "providers" leveraging significant dollars out of their customers. And for what! In many cases organisations would be told information they felt they already knew. David's biggest concern was that, for the most part, there was very little science behind the offerings out there.
Added to that, much of what was being offered to the market did not really address the identified constructs of safety culture as demonstrated by some of the worlds leading published commentators. Lisa Ronald in her seminal work on safety culture programs throughout the world identified some significant predictors of effective safety cultures and yet many of the tools on the market did not adequately measure, and/or assess, the presence of those within the organisation. Arguably one of the most well respected thinkers on organisational culture in general, and more recently specifically in the area of safety culture is Edgar Schein. Ed Schein has developed a cultural framework specific to safety which has been adopted throughout the Nuclear Industry internationally. Would it surprise you to know that the Transformational Safety's Integrated Safety Culture Assessment is the only qualitative/quantitative intervention in the World that "maps" an organisations safety culture against the framework of Ed Schein.
Edgar Schein's culture model is a framework that helps us understand and analyze organizational culture. Schein, a renowned organizational psychologist, developed this model to shed light on the underlying beliefs, assumptions, and values that shape an organization's behavior and practices. The model consists of three interconnected levels:
Artifacts: These are the visible, tangible elements of culture, such as office layout, dress code, and symbols. Artifacts are the most superficial layer and are easily observable, but they only provide a surface-level understanding of an organization's culture.
Espoused Values: Beneath the surface artifacts lie the espoused values, which are the stated beliefs and principles that an organization professes. These values are often found in mission statements, company policies, and official documents. While they provide insight into what an organization aspires to be, they may not always reflect the true culture in practice.
Basic Assumptions: The deepest and most influential layer of culture consists of basic assumptions. These are the unspoken, deeply ingrained beliefs and values that guide employees' behaviors and decisions. Basic assumptions are often implicit and can be challenging to identify, yet they have a significant impact on an organization's culture.
Schein's culture model emphasizes that understanding an organization's culture requires delving beneath the surface-level artifacts and espoused values to uncover the fundamental, underlying assumptions that drive behavior. By doing so, leaders and researchers can gain valuable insights into an organization's identity, dynamics, and potential areas for improvement.
The Transformational Safety's Integrated Safety Culture Assessment achieves its benchmark status within the market as a result of the manner in which it literally integrates a number of different safety culture interrogation methods into the one intervention. In the world of applied psychology this might be though of as Convergent Validity. The Transformational Safety Integrated Safety Culture Assessment includes:-
Quantitative Analysis – The Transformational Safety Survey
Qualitative Analysis – Transforming Safety Focus Groups
Observational Analysis – On-Site behavioural review mechanisms
Procedural Analysis – Summary observations of organisational procedures against international standards eg., AS/NZS 4801, ISO 45001 etc
All of the above is presented in the most comprehensive safety culture assessment report available today; with specific mapping to the Ed Schein Safety Culture Model.
Click here to view the Safety Culture Analysis and Reporting Flyer.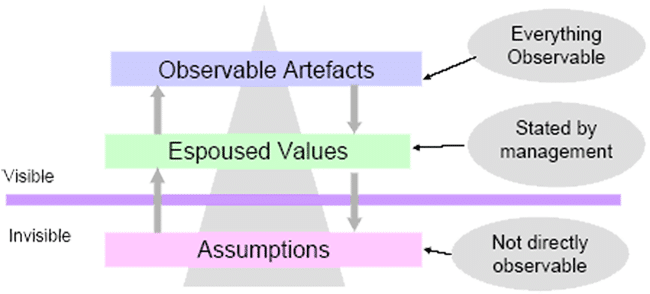 Alan, Moranbah

"I was in the room when David Broadbent returned to our mine site to provide feedback from the safety culture survey he did with us. At the time I thought it was a bit of a gimmick – sitting in a room with these button devices answering all sorts of questions. As things moved on we really got into it. It was when David came back and started showing us the results that the penny dropped. There is really something to this safety culture stuff. You couldn't shut the room up after we got started. I hope the company keeps going with this….."