The SAFE-T-NET Technologies Implementation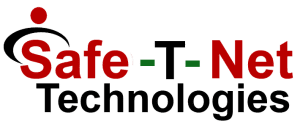 The implementation of The SAFE-T-NET© Technologies within the business is a partnership in the true sense of the word. Whilst Transformational Safety® has world leading expertise in the development and integration of polices and procedures; we do so only with the close involvement of the client workforce. Our experience has resulted in the strong belief that if a Client just imports a pre-existing document, or system, without ensuring the "buy in" or "engageent" of the current workforce it is highly unlikely that the System shall gain much momentum at all. It is for this reason that we customise all interventions, documents, etc to the specific needs of the workforce; and closely involve these same workforces in any developments.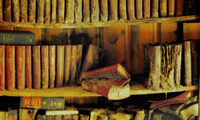 Yes the Investment required may be a little more than "buying the book off the shelf". The difference here is that in most cases the Book stays on the shelf. In other words you have a nice procedure sitting on a shelf that has no psycho-behavioural integrity within the business. In short it is "collecting dust". You will not see any significant safety improvement at all.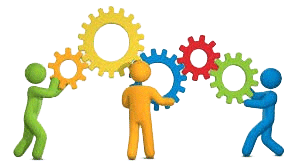 Implementing The SAFE-T-NET Technologies is an evolutionary partnership which visibly builds momentum via the thorough Needs Assessment which commences all Transformational Safety® interventions. If we believe the business is not "ready" for the SAFE-T-NET Technologies we shall say so; and develop an Implementation Program that ensures that the desired outcome is achieved.
If you want a Safety System that has the potential to engage with your workforce in a structured, yet creative manner, then you really need to be giving real consideration to implementing The SAFE-T-NET Technologies within your business.
If you would like to take a look at the history of the SAFE-T-NET Technologies just click here.
If you would like to take a look at Perillon's take on safety engagement click here.
"Most organizations operate in failure states and that just remains invisible because bad stuff is not happening. We might call that the 'normalization of deviance' and, make no mistake, it will kill."

Ricky, Atlanta

"I was fortunate to attend Transformational Safety's Anatomies of Disaster Program. This was amongst the most powerful two days I have ever spent in a room. From the outset David Broadbent set the scene by dedicating the program to the late Rick Rescorla – the man who is credited with saving over 2700 lives on 9/11. Throughout the two days David would often respectively reflect and remember those who had died, or been injured, in the disasters we explored. He would say, and I will never forget, "…we must always remember those that lost their lives lift us up into the light of understanding". I learnt so much. HRO, Resilience Engineering, Critical Incident Stress Management (CISM) and more. Those of us who were there are still talking about it…… Thankyou David