The Integrated Safety Culture Analysis History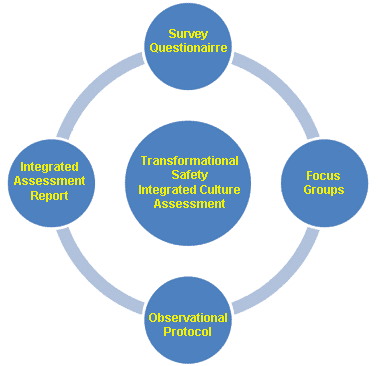 The Integrated Safety Culture Assessment was developed by David G Broadbent of Strategic Management Systems Pty Ltd in 2000. It was created as result of David becoming aware of a significant gap in the manner in which many safety culture assessments were not only being delivered, also the value of the reporting. Essentially David's view was that safety culture assessments were being poorly implemented, despite a small number of "providers" leveraging significant dollars out of their customers. And for what! In many cases organisations would be told information they felt they already knew. David's biggest concern was that, for the most part, there was very little science behind the offerings out there.
Added to that, much of what was being offered to the market did not really address the identified constructs of safety culture as demonstrated by some of the worlds leading published commentators. Lisa Ronald in her seminal work on safety culture programs throughout the world identified some significant predictors of effective safety cultures and yet many of the tools on the market did not adequately measure, and/or assess, the presence of those within the organisation. Arguably one of the most well respected thinkers on organisational culture in general, and more recently specifically in the area of safety culture is Edgar Schein. Ed Schein has developed a cultural framework specific to safety which has been adopted throughout the Nuclear Industry internationally. Would it surprise you to know that the Transformational Safety's Integrated Safety Culture Assessment is the only qualitative/quantitative intervention in the World that "maps" an organisations safety culture against the framework of Ed Schein.
The Transformational Safety's Integrated Safety Culture Assessment achieves its benchmark status within the market as a result of the manner in which it literally integrates a number of different safety culture interrogation methods into the one intervention. In the world of applied psychology this might be though of as Convergent Validity. The Transformational Safety Integrated Safety Culture Assessment includes:-
Quantitative Analysis – The Transformational Safety Survey
Qualitative Analysis – Transforming Safety Focus Groups
Observational Analysis – On-Site behavioural review mechanisms
Procedural Analysis – Summary observations of organisational procedures against international standards eg., AS/NZS 4801, ISO 45001 etc
All of the above is presented in the most comprehensive safety culture assessment report available today; with specific mapping to the Ed Schein Safety Culture Model.
Click here to view a Sample Integrated Safety Culture Analysis Report.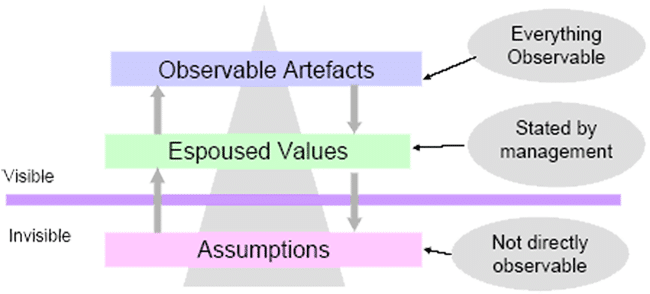 "Most organizations operate in failure states and that just remains invisible because bad stuff is not happening. We might call that the 'normalization of deviance' and, make no mistake, it will kill."

Ricky, Atlanta

"I was fortunate to attend Transformational Safety's Anatomies of Disaster Program. This was amongst the most powerful two days I have ever spent in a room. From the outset David Broadbent set the scene by dedicating the program to the late Rick Rescorla – the man who is credited with saving over 2700 lives on 9/11. Throughout the two days David would often respectively reflect and remember those who had died, or been injured, in the disasters we explored. He would say, and I will never forget, "…we must always remember those that lost their lives lift us up into the light of understanding". I learnt so much. HRO, Resilience Engineering, Critical Incident Stress Management (CISM) and more. Those of us who were there are still talking about it…… Thankyou David